Self-Hosted WordPress vs. WordPress.com
Learn the difference between self-hosted WordPress websites and websites hosted on WordPress.com.
by Catie Leary
Unless you're very new to the internet, then you've probably heard of "WordPress" at some point or another. What some internet users don't know, however, is that there are two types of WordPress websites:
In this article, we explain the differences between WordPress.org and WordPress.com. We also walk through the pros and cons of each option so you can make an informed decision about which kind of WordPress site is best for you.
What's the difference between WordPress.org and WordPress.com?
Self-hosted WordPress websites (WordPress.org)
Self-hosted WordPress websites are what most people think of when they hear the word "WordPress." These are websites created using the free, open-source software available for download at WordPress.org. Developers will sometimes call it "the real WordPress" because it predates the WordPress.com hosting service (which we talk about in the next section).
The core software on WordPress.org is free, but you will need to arrange your own domain and web hosting to get your site up and running. This is what makes it "self-hosted" — WordPress is providing the software to build and edit your site, but you have to arrange hosting on your own.
WordPress-hosted websites (WordPress.com)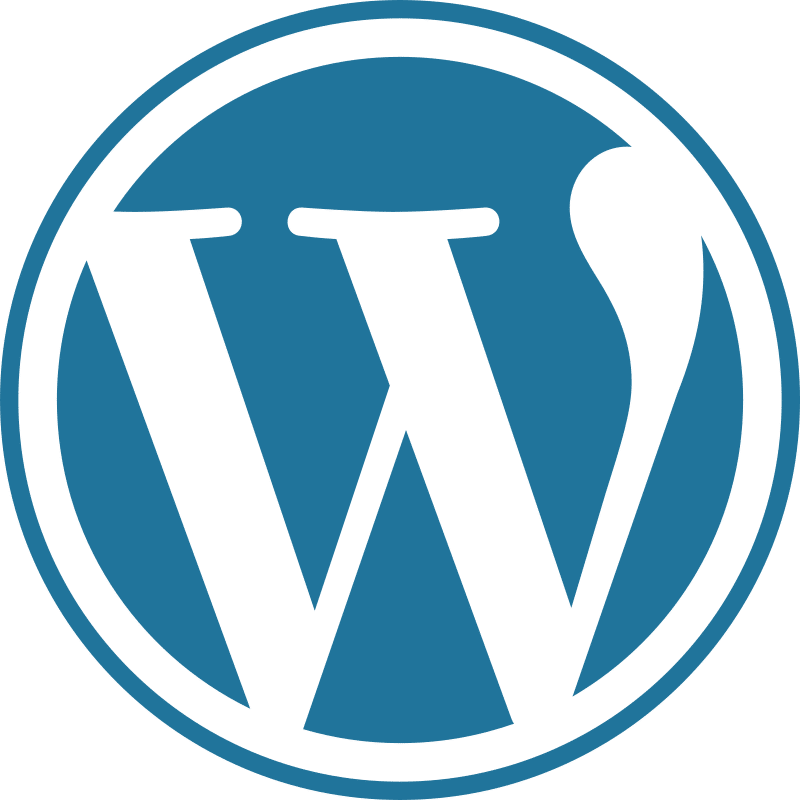 Created by WordPress.org co-founder Matt Mullenweg, WordPress.com is a private website hosting service. It uses the same software as self-hosted WordPress sites, but instead of choosing your own host, WordPress.com is your host.
There are multiple hosting tiers available — from a free plan to a $1000/month VIP plan. The tier you choose determines the functionality and storage available for your website. The free tier is incredibly limited, though, for many casual bloggers, this works out just fine.
Compare WordPress.org vs. WordPress.com
Now that we've established that WordPress.org refers to the free, open-source WordPress CMS software and WordPress.com refers to a private shared hosting service built on WordPress, let's take a deeper dive into how these two options stack up against each other.
1. Theme options
When you opt for a self-hosted WordPress site, you have complete control over your theme. You can buy and install a premade theme or you can even have your own custom theme designed and developed to suit your specific needs.
With a free website from WordPress.com, on the other hand, you have limited theme choices. You can't heavily customize these themes or install custom themes of your own.
2. Plugins
With a self-hosted WordPress site, you are free to install any plugins, free or paid, without issue or question. This allows you to go all out when customizing your website. That said, you must also be prepared to keep up with software updates since outdated plugins can compromise your site's security and functionality.
A free website on WordPress.com does not allow you to install plugins. Instead, you must use the built-in features provided by the platform to extend the functionality of your site (such as forms, search engine optimization, page building, etc). While this means you may not have as much control over customizing your site to suit your specific needs, it's also great if you prefer a simpler experience and don't want to worry about keeping up with updates.
3. Cost
While the open-source WordPress.org software is 100% free to download and install, there are a few start-up costs that you can expect with a self-hosted WordPress site. These costs include domain registration and annual renewal, monthly web hosting, licenses for themes and plugins, and of course, the cost of labor for any developers or maintenance support team you may hire.
Creating a website on WordPress.com is also free, but you have to pay additional fees for advanced features. For example, you get up to 3GB of storage space free of charge, but you will need to pay more if you require more space. Additionally, while you can choose a subdomain name (i.e., yourbusiness.wordpress.com) for free, you must pay extra to register a custom domain.
4. Monetization
With a self-hosted WordPress site, you have complete control over how you monetize your site. You can sell as many ads as you would like on your website, and you can use any ad service or ad plugin you prefer. 100% of the profits earned through ad monetization are yours.
With a free website from WordPress.com, on the other hand, there is no option to sell ads on your site because WordPress.com is already using your website to generate ad revenue for themselves. It's part of the reason why they can offer to host your website for free in the first place — because they can make money off your site's traffic. You can pay to remove ads, or if your website experiences a certain monthly traffic threshold, you may become eligible for sharing advertising revenue with WordPress.com.
5. WordPress ads
As a free WordPress.com user, you must display the "Powered by WordPress.com" link within your site, unless you pay extra to remove it. In addition, your website will feature ads that you don't make any money from.
On the other hand, with a self-hosted WordPress site, there is no expectation to display "Powered by" links within your website because your website is powered by your own hosting provider and development team.
6. Search engine optimization
The core CMS software from WordPress.org is well-known for being incredibly search-friendly by default. Owners of self-hosted WordPress websites can further maximize their SEO efforts and rank high on Google and other major search engines through the implementation of a wide variety of third-party WordPress SEO tools and plugins.
Websites on WordPress.com are also built with SEO in mind. However, with WordPress.com, you have little to no control over your website's SEO, and there is no option of installing an add-on for advanced SEO management.
7. Analytical tools
Websites on WordPress.com has a basic built-in analytics tool that gives you a glimpse into your website's performance.
However, if you're looking for a more robust interface for monitoring data and analyzing trends, you're likely better off with a self-hosted WordPress site. When you choose the self-hosted route, there are many third-party tools and plugins (both free and paid) that you can install to assist you with campaign benchmarking and acquiring detailed analytical data and insights into your website's performance.
8. E-commerce
You can build just about any type of website you want when you choose a self-hosted WordPress site — e-commerce platforms included. So regardless of your goods, you can create a fully functional business and accept several payment methods. To create an e-commerce site on WordPress, you'll want to install a plugin such as WooCommerce.
Unfortunately, a free website on WordPress.com doesn't have e-commerce capabilities. To create your online store, you would have to switch to a self-hosted WordPress account and use a proper web hosting provider.
9. Membership site capabilities
With a self-hosted WordPress site, you can install plugins and themes that allow you to create multi-level membership websites. These types of websites allow you to do some pretty complex things — from distributing drip marketing content to creating restricted access sections — and so much more.
In contrast, it's not really possible to build an effective membership site with just a simple free WordPress.com account unless you upgrade your site.
10. Maintenance and support
As a website owner on a self-hosted WordPress site, you are responsible for managing updates for your core, theme, and plugins, as well as performing regular backups, setting SPAM control parameters, and keeping up with theme and plugin license renewals.
As a WordPress.com user, you need not worry about any maintenance efforts because WordPress.com manages everything behind the scenes and has a robust customer support team.
11. Hosting provider
When you create a website on WordPress.com, shared web hosting is included — whether it's a free or premium account. Not having to choose hosts can simplify your life in some ways, but it can also be a headache if you discover that your website has more advanced technical requirements (such as needing a dedicated hosting server to handle high traffic volumes).
Meanwhile, WordPress.org is entirely free, open-source software, but you have to bring your own hosting provider to the table. This is great because you can choose among a large market of web hosts and find one that suits your technical requirements and customer support needs the best. Need help choosing a host? Don't miss our list of the best WordPress hosting providers.
12. Storage space
The storage capacity of a WordPress.com website depends entirely on the package your account is set up with. The personal version comes with 6GB, the premium plan comes with 13GB, and the business plan comes with 200GB of storage.
If you choose to create a self-hosted WordPress site, your site storage will depend on your hosting provider.
Which WordPress option is best for me?
Regardless of skill, tech-savviness, or experience, anyone can build a free website on WordPress.com. But for those with higher expectations and serious plans to grow, we recommend a self-hosted WordPress site rather than a paid WordPress.com website.
This will ultimately give you more control over your website — from how it looks and functions, to how well it scales with you as your business or personal brand grows.
Worried about keeping up with WordPress updates and other maintenance duties on your self-hosted website? Look for managed hosting plans or partner with a WordPress maintenance agency to streamline everything for you.
Still not sure where to start? SiteCare's WordPress experts are here to help.