8 Essential WordPress Plugins All Websites Must Have
With so many plugins to choose from, it can be overwhelming to decide which ones are essential for your WordPress site and which are mere bloat.
by Catie Leary
Ahh, plugins. These little bits of software allow you to extend the functionality of your website, and they are one of the key reasons why WordPress has risen to its position as the most popular content management system in the world.
But with nearly 55,000 plugins to choose from in the WordPress plugin repository, how do you even know where to start? How do you determine if a plugin is truly needed or if it's just bloat? Which plugins are absolutely essential?
While we're happy to share tips for choosing a WordPress plugin, we realize you probably just want some straight answers.
That's why we've compiled this list of plugins that we recommend for virtually all WordPress sites.
If you're getting ready to launch a new site or you're trying to level up your current one, this list is for you. You may discover later that you require additional plugins based on your unique needs, but consider this curated plugin list to be a good baseline to get you started.
1. An SEO plugin
WordPress is widely considered to be one of the most SEO-friendly CMS options out there thanks to its many built-in SEO features, but what really makes WordPress sites shine in search engines are all the third-party SEO tools and plugins that allow for further optimization. That's why we think it's essential for all WordPress sites to include an SEO plugin.
There are several plugins out there devoted to search engine optimization, but the one we recommend to our clients is the Yoast SEO plugin. It is, by far, the most comprehensive solution for maintaining your site's on-page SEO efforts. And we're not the only ones who think that — with more than 5 million active installations, Yoast is one of the most popular WordPress plugins, period.
Yoast allows you to optimize individual pieces of content, while also giving you the power to configure sitewide SEO settings. For example, with Yoast, you can easily customize SEO titles and meta descriptions to every page and post on your site, but you can streamline the process even further with title and meta description templating for different post types — which is pretty handy if you working with a lot of content! Yoast also gives you full control over your site's breadcrumbs and offers advanced functionality for generating and submitting XML sitemaps. Yoast has both free and premium versions, but if you're serious about your site's SEO, we definitely think the premium version is a solid investment.
2. A plugin for forms
One of the major reasons you have a website is to connect with your customers or audience. Forms are a standard tool for forging that connection — it's honestly a little odd to see a professional or commercial site without a contact form of some sort. To add forms to your WordPress site, you're going to need to choose a form plugin.
There is a lot of form plugins out there, so it can be a challenge trying to narrow down all the options. The plugin that is widely touted as the "best" may not be what's best for you. For example, while some websites may require a premium, feature-packed form plugin to meet their unique goals, that same "powerhouse" plugin may be a bit overkill (and honestly, a waste of money) for a smaller site that only needs a very basic contact form.
This variation of needs was something we carefully considered when we released our guide to the best WordPress form plugins. In our quest to determine which form plugin was the best for most WordPress users, we actually found that there are A LOT of great options out there. While we personally love the premium Gravity Forms plugin and frequently recommend it to our clients, we were impressed by many of the cheap and free options available, like WPForms, Ninja Forms, and Formidable Forms.
Ultimately, the best form plugin option will vary depending on your specific needs and budget, so we recommend researching the strengths and weaknesses of each one before committing.
3. A plugin for external site backups
Do you rely solely on your web hosting provider for backing up your site? Yikes, we sure hope not! The redundancy provided by your web host's backups is simply not enough.
It's critical for every WordPress website to receive regularly-scheduled external site backups — administered independently of their hosting provider. And with a wide array of both free and paid WordPress backup options, there's really no excuse! To piggyback off an ancient Chinese proverb: The best time to implement an external backup of your site was yesterday, and the second-best time is now.
Not sure where to start with picking a backup plugin? Don't worry, we got you. In our guide to the best backup plugins for WordPress, we evaluated six of the most popular backup plugins — including BlogVault, VaultPress, Updraft Plus, among others — and determined what we believe to be the best backup plugin for most WordPress site owners.
4. Plugins for optimizing page speed
When it comes to browsing the internet, patience is not a virtue held in high regard.
Paying attention to your site speed is critical for user experience, web accessibility, and SEO. If your website takes more than a few seconds to load, there's a good chance that you're losing users — especially mobile device users — before they even have a chance to glimpse your site. And because Google wants to provide the highest quality results to its search engine users, your page speed can make or break your ranking for a competitive keyword.
For these reasons, we think it's essential to install a plugin that optimizes your WordPress site's speed and performance.
One of the most highly regarded speed optimization plugins available is WP Rocket. This plugin offers a long list of fantastic features that work together to cache your pages and boost the speed of your site. It's a plugin we recommend to all of our clients.
To further optimize your page speed, we also recommend installing an image compression plugin. One that we really like is Imagify, which was built by the same folks responsible for WP Rocket. When installed, the Imagify plugin automatically reduces the file weight of any images you upload to your WordPress site — without sacrificing the quality of your images. Gorgeous images and a speedy site? Yes, please!
5. An anti-spam plugin
Spam clogging up your blog comments? Spam is not just annoying to clean up — it puts your site users at risk for phishing and scams and can damage your site's credibility. Luckily, installing an anti-spam plugin is one of the easiest and most effective ways to prevent malicious content from being published on your WordPress site.
Our anti-spam plugin of choice is Akismet Anti-Spam, which is developed by Automattic. Akismet prevents spammers from disseminating malicious content by running any comments and contact form submissions your site receives through their global spam database and filtering out anything that appears to be spam.
Akismet is "pay what you can" for personal, non-commercial use, and starts at only $100/month for commercial sites.
6. A plugin for tracking analytics
Google Analytics is critical for benchmarking and tracking your digital marketing efforts, which is why it is one of the first things that should be implemented upon launching a website.
Trying to connect your Google Analytics account to your WordPress website? This Simple Google Analytics Tracking plugin is a good (and FREE!) starting point. All you need to do is install the plugin and copy and paste your Tracking ID from Google Analytics into the plugin's appropriate field. Once the tracking ID is added, the plugin automatically adds the Google Analytics code to your site with your unique tracking ID. Easy peasy!
7. A lead generation plugin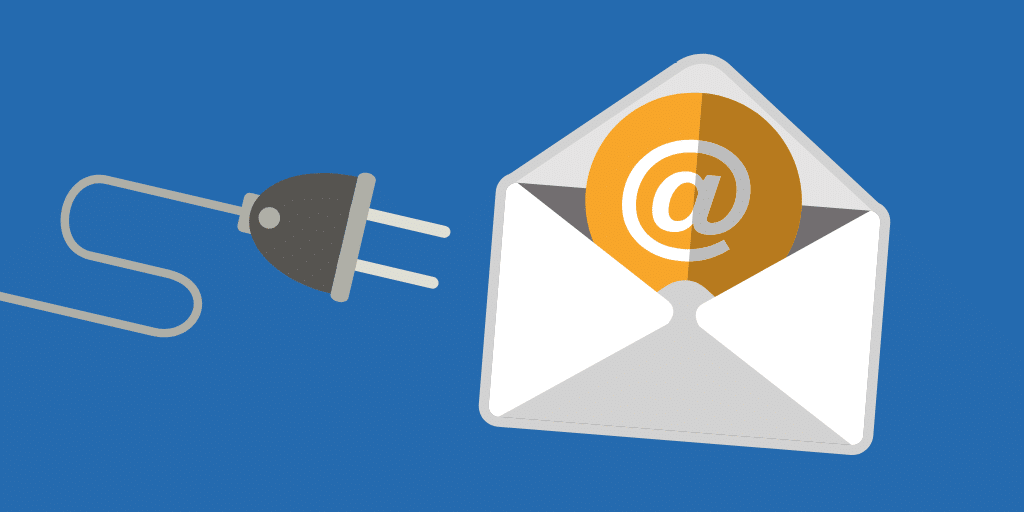 Interested in building up your email list or capturing leads from paid advertising efforts? You may want to look into installing a lead generation plugin. While we wouldn't say this type of plugin is "essential" to the functioning of your WordPress site, we receive a lot of questions and inquiries from clients regarding lead generation, so we thought we'd address it in this list.
If you just need a simple email capture form on your site ("Fill out this form to sign up for our weekly newsletter!"), you can often accomplish this with a regular form plugin. (For example, Gravity Forms offers integrations with many of the most popular email marketing services.)
But if you're looking for something a little more elaborate that allows you to create custom landing pages, pop-ups, floating bars, and more, you'll probably want a lead generation plugin that is specifically designed for those efforts. There are many, many WordPress lead generation plugins out there, but at WP Site Care, our go-to choice is Optinmonster. It's powerful, easy to use, and offers advanced features that many of its competitors do not have (such as their Exit-Intent® technology that "allows you to convert abandoning visitors into subscribers and customers.") To top it off, Optinmonster offers multiple pricing tiers, which makes this plugin accessible to a range of budgets and scopes.
8. WordPress customization plugins
When we talk about WordPress customization plugins, we're talking about plugins that give you deeper control over the way your content is presented on your website. There are two plugins that we think are essential to have right now.
The first plugin we recommend is Advanced Custom Fields plugin, which may already be installed on your site depending on how it was built. The Advanced Custom Fields plugin simplifies the process of creating custom fields in WordPress, which allows developers (and even non-developers!) to quickly build out custom-tailored WordPress development solutions for presenting content quickly.
The second plugin that we recommend for WordPress customization may be a bit of a controversial pick, but we're going to go there anyway. We recommend equipping the Classic Editor plugin in your arsenal of plugins. Why? Well, it all goes back to the release of WordPress 5.0 in late 2018. With this new version of WordPress came a fancy new block-based editor called Gutenberg.
Gutenberg represents a bold, exciting step in the history of WordPress, but it hasn't been without its limitations and challenges. The Classic Editor plugin was originally released by the WordPress Core team to ease the transition to Gutenberg, and gives your organization the ability to enable and disable Gutenberg on a user by user basis. This will help those on your team who aren't totally comfortable with Gutenberg yet to continue managing the content the way they always have. And it won't hold back the go-getters who want to embrace the new technology and feature set that Gutenberg has to offer.
What essential WordPress plugins did we miss?
Are there other types of plugins that you think are essential to all WordPress sites? Let us know in the comments!